HUMAN DESIGN
FOR MARKETING
For soulpreneurs ready to market your business the way you were divinely designed to (without the one-size-fits-all strategies that sacrifice your soul and your sales success!).
Get FREE instant access to a…
✓ A 50 minute Human Design for Marketing Masterclass
✓ A Decode your Human Design Chart Guide for soulpreneurs
IN THIS FREE BUNDLE, YOU ARE GOING TO…
1. Learn how to decode your Human Design chart as a soulpreneur.
Leave the confusion behind with a step by step guide to decoding your human design chart for business. This is your divine operating manual that allows you to say bye bye to the old business matrix and hello to growing a business *your* way!
2. Discover how Human Design can be used as a magic marketing tool.
Learn how to attract sales with greater ease, alignment and effectiveness! I'm taking you behind the scenes in my free masterclass and showing you a real life example of how I use Human Design as a tool to uplevel your marketing.
3. Awaken your marketing superpowers to supercharge your sales success.
Ditch the formulas that leave you overwhelmed and keep you sales-less or joy-less and uncover your soul's unique marketing gifts. Start attracting clients or customers the way you were born to right now!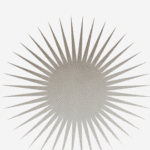 ✓ You're an existing or aspiring soulpreneur who wants to enjoy the journey of reaching those consistent 10k+ months and beyond.
You know life is too short to grow a business that sacrifices your soul and your personal values in the process. Yes you want to hit the holy-grail consistent 10k+ months BUT you don't want to burn yourself out or be someone else to get there.
✓ You're a Human Design newbie or already #HD-obsessed but you have no clue how to apply it to marketing.
Maybe you're already well into your HD experiment but you are unsure what it all means in the context of business. You want a Marketing Magician with over 13 years of world class biz and marketing experience to show you how to use it as a practical tool to attract sales.
✓ You're ready to quit wasting time, money and energy on one-size-fits-all strategies that don't honour your divine self.
You're done with the throwing-spaghetti-at-the-wall marketing tactics or post & prey alternative. You're ready to stop playing small and rise as the magnetic soulpreneur you were divinely designed to be.
MEET YOUR GUIDE IN THIS FREE BUNDLE!
HI I'M KIARA MAREE, MARKETING MAGICIAN WITH A MISSION TO HELP SOULPRENEURS RISE, BIG TIME
Having climbed the high-powered corporate ladder growing world famous 6-9 figure brands, I started my own business with a decade's worth of marketing wisdom and a pocket full of big dreams. Piece of cake, right?
Not even a month in there I was crying Kim.K style ugly tears on the floor considering calling it quits… burnt-out, depleted and on the verge of quitting my business. I had been growing my business out of alignment with my energetic blueprint.
So I began my Human Design business experiment and the rest is history! This free Bundle contains the learnings I discovered on my journey to getting that fully booked out business and helping over 100 soulpreneurs grow their business the way they were divinely designed to.