HUMAN DESIGN
FOR MARKETING
It's time to market your business the way you were divinely designed to (without the one-size-fits-all strategies that sacrifice your soul and your sales success!).
THE DECODE YOUR HUMAN DESIGN CHART GUIDE
A guide for soulpreneurs to decoding their human design chart for business. This is your divine operating manual that allows you to say bye bye to the old business matrix and hello to growing a business *your* way!
THE HUMAN DESIGN FOR MARKETING MASTERCLASS
What we will cover in this 50 minute masterclass…
Story time: how I went from sales-less to booked out in business during my one year Human Design is business experiment.
Discover how Human Design can be used as a magic marketing tool to attract sales with greater ease, alignment and effectiveness!
See a real life example of a Human Design chart applied to marketing and business.
Uncover your marketing superpowers and learn how each of the 4 Energy Types are designed to attract clients or customers.
Exercise: Tap into your marketing superpower right now!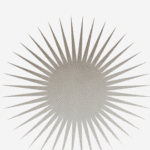 Fancy diving deeper? Work with Kiara Maree to supercharge your marketing magnetism in the 1:1 'Marketing by Design' 12 week program.
Marketing by Design is my signature one-on-one 12 week marketing consulting and coaching program for soulpreneurs who are ready to supercharge their marketing magnetism — in alignment to their human design. A practical and energetic metamorphosis to elevate your offer messaging, create life-changing content, and implement a marketing and sales attraction strategy that leverages your uniqueness. This is for the service based or product based soulpreneur who is not currently experiencing an incoming flow of high resonance client or customer attraction and is working towards growing a six figure business by design. You're looking for true partnership with a highly experienced marketing expert and guidance from a Projector who deeply honours every intricacy of your human design.
Send me a DM on Instagram and let me know your biggest takeaway!
Send me a DM on Instagram @kiaramareeco letting me know your biggest takeaway or 'aha' moment from the free bundle. I'd love to hear your win and share with my community!