I'm going to quit this business!!!!
There I was crying Kim.K style ugly tears on my office *ahem bedroom* floor with my finger hovering over the delete instagram account button, waist-high in a sea of oracle cards and crystals, cursing at the universe and my spirit guides for having led me HERE.
Burnt out. Frustrated. And completely ****** OVER IT.
This certainly didn't look like the magical, vibe raising business I'd had on my vision board. Nor did it feel soul-nourishing like I'd visualized in my morning routine god-knows how many times before I manifested this #entrepreneurlife into reality. All those female entrepreneurs I'd been spying on Instagram whilst daydreaming in my corporate cubicle had to be faking it- sleep ins, 3 hour work days, 100k months, client calls by the pool? Umm…cat fish much. Swap it for long long hours producing content like a machine, feeling drained from showing up on Instagram 20x a day and keeping up with a million to-do's seemed a little more accurate might I say.
Truth be told, my corporate cubicle that had been my home for the last decade actually felt sort of cozy all of a sudden and maybe continuing to climb the cushy corporate ladder didn't seem so out of alignment anymore. Growing multi-million dollar brands and managing a team in my day job felt far easier than this new entrepreneurial journey I'd started.
Then I remembered….
I'M A PROJECTOR.
When I first found out about Human Design after listening to Jenna Zoe on a podcast over three years ago (before she was HD famous), my mind was blown. Everything FINALLY made sense and it gave me soul-deep validation as to why I felt so different to everyone else.
If you haven't heard of Human Design before, it's a system that brings you home to yourself. It's a manual for learning how to live in alignment with who you were truly born to be. On the most practical level, your unique human design chart helps you understand how your personal energy system works and enables you to make decisions that support the highest good of you and the world around you. When you live in alignment with your true nature, your life unfolds naturally and blissfully in accordance to your real purpose in this lifetime. In Human Design, there are five energy types including Generators, Manifesting Generators, Projectors, Manifestors and Reflectors. 
Up until that point I'd been living my entire life as a GENERATOR human design type- I worked A LOT, did a lot, pushed myself way too far, and eventually hustled my way into a life-long chronic illness *thanks 3/5 profile*! I tried to fit in with the 70% of the population whose purpose is to build with their sustainable and abundant life-force energy.
But me? Well, projector human design types are here to be the guides of the planet. We have a unique ability to see people and things the way other's simply can't and are destined to share our special gifts in order to guide others on their path. Proving we can hustle, making things happen super-fast like Generators or Manifestors just isn't part of our operating system and doing so will make us very BITTER indeed.
So after feeling sorry for myself whilst lying in a pool of my own tears, I got back up as the Heretic Martyr I am and made a promise to myself to continue on this entrepreneurial journey AS A PROJECTOR.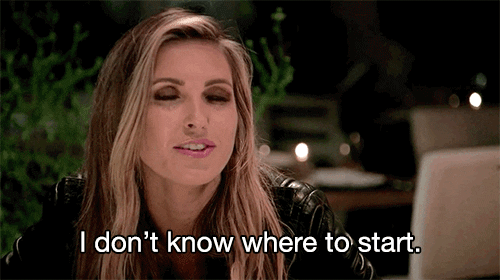 Introducing my Projector Human Design Business experiment.
So if you haven't caught on yet- we live in a Generator world because, well, most of the world are Generators. Projectors make up 20%, Manifestors 9% and Reflectors 1%. All the business systems, marketing strategies and tactics I'd used and learnt in the past worked extremely well for Generators or Manifestors, but Projectors? …..well as you can see, it didn't really feel good and my soul knew it.
My mind was full of crazy questions as I reconsidered if being an entrepreneur was even a good idea for me as a projector?!!
– How the **** am I meant to grow a business when I have to WAIT TO BE INVITED?
– Did that mean I had to give away my power, be a complete hermit and not show up on social media unless someone gave me permission to?
– WAIT TO BE RECOGNISED?? Does that mean I'm not even allowed to SELL my services? How am I going to make money?
So I got my investigator on- dived back into a trillion human design resources, dusted off my business/marketing bible I'd gathered over the last decade and pulled myself together a Projector business strategy like the Marketing Strategist I truly am *shameless plug*.
My Projector marketing strategy I'd whizzed up for my business looked wildly different to anything I'd ever seen or created before. I would honestly be surprised if this actually worked and there was no way in hell I'd ever give this to one of my actual clients. Yet somehow deep down it looked soul-nourishing sorta-good to my projector body like NEVER before.
I gave myself a full month to implement my experiment before I analysed the hard metrics and results.
//
In this month, I had more bubble-baths than a girl could dream of, 7 hour long Netflix sessions, more energy for my clients and I just felt BETTER than I had in a very long time. I felt rested, super creative and motivated, a far cry away from my mini-burnout situation only a little while earlier.
Time was up, so I *unwillingly* pulled out my business tracker and got down to business- I was a nervous wreck waiting for a big fat FAIL as I tallied up the numbers.
GOBSMACKED.
I more than doubled the no. of clients on my books vs. prior month

A 300% net growth in Instagram followers vs. prior month and an increase in average post engagement even though I dropped from 4-5 posts to 1-2 posts per week. 

A 140% increase in the no. of unique DMs vs. prior month, my inbox was FULL of amazing conversations as I got to know my soulful community. 

A 200% increase in potential clients viewing the 'work with me' website page vs prior month.  
And that my sisters gives my Projector Business experiment a big A+
I *ahem my ego* still actually cannot believe my Projector Business experiment went so well. It truly shows that as entrepreneurs, we must really take into consideration the human design type we were born with when marketing and growing our business. 
Just as earth is moving into a new paradigm, so is business. There are a million ways to go about marketing and growing your business, and doing so in alignment with your human design means is essential to growing a business that grows your bank account AND fuels your soul. 
BLOG UPDATE as at June 2021: My one month experiment turned into a one year experiment. You can read about what happened next in my One Year Human Design in Business Experiment blog post here.