TESTIMONIALS
& CASE STUDIES
WORDS FROM MARKETING BY DESIGN CLIENTS
I thought I was entering a program to strengthen my marketing…what I got was a massive energetic upgrade which I totally didn't expect and has blown my mind! Kiara is a super sharp and tuned-in strategist that combines solid expertise with higher-level guidance for soulpreneurs to profoundly step into their next level. I absolutely loved diving deeper into the human design rabbit hole and taking my brand and marketing alignment to the next level in a very tangible way. Lot's of concrete implementation (rebrand, tweaking offers, new social media, sales pages, etc). Never had imagined I would go through such a profound energetic timeline shift and have higher prices already being sold to premium clients with ease. I'm so glad we got to work together and look forward to continuing this journey. If you feel the pull, step into this profound experience.
A L I X –   B U S I N E S S   C O A C H
Before starting the MBD program, I felt bitter that my marketing efforts were attracting people that just wanted free advice and clients who micromanaged my creativity. Kiara helped me shape my messaging and positioning to clearly communicate my gifts and transmit the energy that I bring to the table. It was a powerful and much needed kick in the butt to stop hiding a big part of me and shine my light by owning my unique intuitive approach to design. During the program, I started booking out high-ticket $8k design packages after struggling to sell $200 sessions. She showed me a way to honour my projector energy in conjunction with the energy of my business entity.  I feel empowered to share my voice, quit comparing myself to others and be myself when showing up AND I never have to question myself how to promote or sell online ever again!
J A S M I N E   –   I N T U I T I V E   B R A N D   D E S I G N E R
This has been the most nourishing and expansive experience I have ever had in business, and I have been an entrepreneur for over a decade! To work with Kiara 1:1 felt like a safe and magical space. Before starting MBD, I felt very confused about my message and direction. I did not have any program offering and did not know what would work best for my Manifestor energy. During the program, I was able to lay business foundations, develop and launch a 1:1 program, implement a marketing strategy complete with a sales page, nurture sequence, content, and a plan for the upcoming months! My audience grew by 50%, and I was featured in a leading industry publication. I was able to step out of my comfort zone well-prepared. Kiara always offered deep, thoughtful, expert guidance that was always considerate of my gifts. Having the messaging access was surprisingly my favorite part. I was not sure how much that would help in the beginning but we were able to cover A LOT in that portal, and it made the experience a lot more intimate. This experience has exceeded all my expectations and is worth every penny! Business is a creative portal for me and to be seen in a multi-dimensional way by a gifted expert like Kiara was nothing short of magic!
C L E O D I A  – N UT R I T I O N I S T
3 months ago I felt all over the place with my business and marketing. I constantly felt like I had to be everywhere, do everything and follow everyone's advice. It felt draining and over time I came to resent the marketing side of my business. During the Marketing by Design program Kiara helped me in linking my business with my design and linking my marketing with my strengths. It felt like I finally could let go of all the 'shoulds' in business and embrace my gifts and strengths in full. I felt extremely supported and seen, guided by someone who was fully present with me. Now that I've journeyed to the end of the program, I have an extremely aligned marketing strategy in place that is more easily and effortlessly connecting me to my soul clients and helping me create a bigger impact. I now have consistent calls with clients, which used to be very inconsistent and am showing up online in my full HD power! I highly recommend taking this opportunity to work with Kiara in her program, it is incredible!
Y U L I A  –  M O N E Y  E X P E R T 
Before Marketing by Design I felt like I was winging my marketing and trying to build an empire without a solid foundation. I learned strategy but still felt all over the show when it came to 'who' I was speaking to and 'what' I was serving. This program turned out to be everything I needed and then some. It activated me in so many ways, having this kind of clarity, hands on support and guidance every step of the way. Honestly I am in awe of the impact and transformation that Marketing by Design has had not only had on my business, but also on myself! I feel completely activated and grounded in my truth. It's that Queen Energy that now gets to play, no longer second guessing, doubting every move. Never have I felt to tuned in to my soul mission and confident that I have everything I need to RISE. Wow, was this investment was seriously worth every penny!
A L E X A N D R A  – M A N I F E S T A T I O N  C O A C H
Before starting the MBD program, I was swimming in a sea of confusion when it came to positioning, blending big vision dreams into a plan and a progressive path to growth. I knew what I wanted to bring to the world, but was unclear on which path to take. Kiara is unlike anyone else you have ever experienced— both in her professional insight and client journey/process. Kiara gives an immense amount of feedback during her calls and review sessions that consistently enhance what you are trying to grow. Perhaps the most valuable piece of this journey was the synergistic breakthrough moments in areas including everything from branding, marketing, visibility, etc. and how your true, authentic self is designed to be— both in business and in life.
Now that I have completed MBD, I feel clarity on my most effective path forward in branding, marketing, content, emails, offers and initiating the subsequent phases of my movement. I feel a weightless freedom from the confusion and hesitation I once felt on being fully transparent and in alignment to my design in my business— busting through blocks from old conditioning of having to play small as a 5/1 LAX of Informing Manifestor. This work was invigoratingly intense, magically magnetic and illuminated the most impactful map forward for my aim in helping humanity. I am forever grateful for the time, energy and teachings through this experience— I only wish our time together had been longer! The experience was not only business changing, but truly life changing for me.
M A N D I – T R A U M A I N F O R M E D L E A D E R SH I P M E N T O R
I came into Kiara's world at a time I was really confused about what I was meant to be offering and communicating. I had just dropped a few thousand on working with another business coach and felt like I was squeezing myself into a niche simply because it was more mainstream, but didn't love my offers or have a clear idea as to how to market myself! The Marketing by Design program has been one of the most transformational marketing programs I've ever done and I absolutely adored working with Kiara. It is very well thought out and has loads of supportive resources that help guide you through the program. We repositioned my offer in alignment to my Channel of Initiation and incarnation gifts, and communicated it clearly in my content. I loved that everything was aligned to my HD and I felt more confident in myself, and in touch with the heart of my business. Kiara clearly knows her stuff and it was great to have 3 months support from someone that really believed in me and my work!
C H A R L E Y  –  E M P O W E R M E N T  C O A C H
I've never experienced a program where I have felt so seen. I felt like Kiara really took the time to understand not only my chart but held space for healing that was occurring for me during the program as well. Kiara is so skilled at creating a marketing plan that works with your unique energy. As soon as I joined I realized "shit, she deeply knows this industry." I knew I was being supported by a true expert who has lived and breathed online marketing for years. She helped me reach so much more ease and peace in my business. That to me is priceless after a year of wallowing in deep confusion, frustration, and wasting a lot of energy simply worrying about what to post and not knowing how to get people in the door. My marketing has become a much more efficient process that honours my Generator 6/2 design especially. I now have more time and energy to spend on other efforts, like better supporting current clients.
H A Z E L –  L I F E  C O A C H
As an embodiment coach I knew a lot about the body and the coaching process but close to nothing on how to get clients that feel they aligned with the message I want to share or how to attract them. Kiara offers her incredible amount of knowledge of the marketing process as well as the depth of her understanding of Human Design, catering everything to me. It makes for a potent combination. We created an aligned brand and offer message which makes me incredibly happy! I have a marketing strategy that includes the permission to also follow my intuition which feels so freeing that I don't have to be put in a box. I feel relieved that I can have more spaciousness whilst sharing my work online! 
T H E R E S  – E M B O D I E M E N T  G U I D E
Despite all my best efforts to change my offerings and social media strategies, I didn't even know where to begin when it came to aligning myself with my HD profile before I joined. This is a life changing program and quite honestly by far the best program I have ever invested in. It was like a total shift from the inside out, a burning down, purging, and rebuilding of offerings that is more aligned to my true nature. I also feel more 'me' than I've ever felt before – unapologetically honouring my own energy ebb and flow and setting boundaries. It is SO FREEING! I am so grateful to have been a part of this – and I cannot wait to invest again in another intake to continue growing and sharing my passion with the world! Thank you. Thank you. Thank you!
T A N Y A –  M O T H E R H O O D   G U I D E 
Before working with Kiara I was totally lost, confused and had too much on my plate as a Projector. I kept changing direction, changing programs because I had so many ideas but no clue how to create something that resonated with me. The Marketing by Design program was really amazing and super intimate. I was wondering how bi-weekly sessions would be able to be so intimate but it was so in-depth; she really saw me for me, guided me with so much feedback and I felt I had her in my life and business each and every day. She helped me create a signature program that I have for the long run and helped me to scale back and let go of all that didn't serve me like my Facebook group, Instagram lives and focus on the things they lit me up like my podcast. I'm now calling in the right people, as well as repelling the wrong people based on my human design. Now I feel so aligned with my business. Thank you.
H O L L Y  –  H E A L T H +  D E T O X   G U I D E 
Working with Kiara is like having an energy goddess/practical marketing master by your side, helping you see what you can't see for yourself, guiding you to discover more richness about yourself, and also then applying all of it in practical terms to your business! I now have a clear marketing strategy in place that I can continue to expand on to my liking and this gives me all of the confidence in the world that I'm on the right track. My soul is lit up as the result of being expertly guided. Kiara walked beside me the entire way and as a result I felt my magic was seen, supported, listened to, and valued. 
C A R I – L I F E  &  B I Z  C O A C H
Kiara was exactly who I was looking for, someone with both marketing experience and an understanding of my Projector energy. I almost cried with gratitude when she helped me with clarity and aligning my business after months and months of me struggling on my own. Before starting her program, I was lost and overwhelmed on how to move forward with my business and unclear on my niche, offerings and soul client. By the end I had set up all my business foundations, had an aligned marketing strategy in place, and already landed my first bunch of clients before even launching my new program! Thank you Kiara, I could not have done it without you!
A L I C I A – Y O G A  T E A C H E R  &  L I F E  C O A C H
Kiara Maree was the first marketing-strategist who truly understood and listened to me and took the time to support me in aligning my business and marketing to my energy and personal values. No longer do I feel unclear, chaotic or like there is a huge to-do list without an end. During the program I birthed a brand new spiritual coaching business into the world with clear branding, messaging and a marketing strategy implemented (paid ads, free workshop, content plan, sales funnel and all!) that was completely aligned to me and feels easy and fun. I loved it was a well structured program but also still had enough "flow". The combination of Human Design and marketing is awesome!
L I S A –  K U N D A L I N I   G U I D E 
Kiara's program was the best investment I've made in my business journey. It was the most beautiful time I've had in a program in a really long time. Before working with her, I felt frustrated because something felt off and misaligned in my business but I couldn't put my finger on it. I was in a place of confusion, changing my offers every other month and following other people's rules. Kiara gave me permission to listen to my heart and market from my soul in energetic alignment. I have never felt so supported, confident in my business and marketing and proud of my offers!
E S S E N C E –  S P I R I T U A L   G U I D E
I'm so grateful to have had the opportunity to work with Kiara – she's a true gem pioneering the marketing world in a soulful, magnetic and intuitive way! Before working together I was feeling unsure and confused on how to best monetise my brand and magnetise more clients. However, as soon as our sessions started, Kiara tremendously helped me find my voice and bring clarity to the visions and dreams I had for myself. She guides in such a soothing, nurturing and friendly manner, yet she has such strong intuitive abilities and I appreciate her creating unique marketing strategies that work best for me as a sensitive projector. The depth of her marketing knowledge is so profound and she delivers it in a clear and graceful way. This program has been a safe space where my business goals have been freely seen, refined and manifested with her guidance.
R O S E –  F E M I N I N E   T E A C H E R 
This program is unlike the typical 'grow your business' program. Kiara will see you and really honour and support you in honouring yourself. Before working with her, I was unsure. Not rooted in self -acceptance. Not sure how to align my self into a business that feels like I'm receiving and offering my best. Not seeing the magick and value offered. After I was wholly accepting my unique self, as exactly perfect for my business and created offerings. Seeing sales growth to a point of consistency, emotionally feeling ready and surrendered, spiritually strengthened and shifting into ever deeper trust. Truly invaluable.
D A L L A S –  A P O T H E C A R Y  O W N E R  
Working with Kiara in her Marketing by Design program was beyond amazing. Kiara has helped me align to working my business in a way that feels so good to me. Before I felt like I had no clarity on how to present myself to the world. I felt exhausted, out of alignment, frustrated and confused in my business. After working with Kiara I have gained so much clarity around how to show up as a projector and how to do business in a way that feels aligned for me. It feels like coming home. I've never felt so seen, heard & recognised. I feel as if I have set the most supportive foundations for my business marketing. Thankyou Kiara, I am so grateful to you!
K I R S T E N –  I N T U I T I V E  G U I D E
Before working together with Kiara I had gone all out in the marketing front thinking I had to throw everything into it, but I had no structure and frankly I was burnt out. This program was a real deep dive into how I present myself as a 6/2 Manifesting Generator and share my story with others. This wasn't the usual cookie cutter approach to marketing rather it was what felt very unique to myself and my business. Now I have a clear and concise message that honours my multi-passionate self, a clear outline of how to market my program based on my total human design chart and I feel very confident and lit up by my offer! 
K A R E N –  D H A R M A  C O A C H
I was drawn to working with Kiara for so many reasons — but specifically because she embodied being a Projector so well, and as I'm a Projector too, I knew I needed to see it work to know I could get there too. I was struggling with separating out my coaching biz from my design studio, and Kiara guided me to complete clarity that it was time to go for it! I felt really encouraged and validated in this new direction. The spreadsheets were amazingly helpful and very in-depth (so prepare yourself!), so they helped me create all the copy I needed for my website and course offers. Overall, I'm so grateful to Kiara and this program for aligning my marketing with who I am in such a clear, unique way.

J E S S – D E S I G N   S T U D I O   O W N E R  &  B I Z  C O A C H
Working with Kiara Maree is an investment you will want to make if you have a soulful business, or if you want to step into a more intuitive way of marketing your business. I just finished her program and wow, it has been an incredible, transformational experience. I came into this program confused, scattered and without direction in my business. Kiara helped me find clarity and implement tangible strategy that actually works for me and my business. Her soulful touches such as guided meditation, integrating human design, and using intuition caps off the whole program, and combines beautifully with her extensive experience in marketing. Kiara is such a pleasure to work with. She is kind, generous, and extremely talented. I felt supported and guided through the whole process and I can't thank her enough. I would recommend Kiara to anyone looking to improve their business strategy without sacrificing their personal and spiritual values.
L A U R A  – E N E R G Y  H E A L E R  &  T E A C H E R 
WORDS FROM SESSION/INTENSIVE CLIENTS
Fast forward since our session so many things have changed in my life! You helped me integrate the pieces I'd been hiding, especially the Channel of Struggle. I always felt like I had to be this shiny beacon of light and couldn't show my vulnerabilities. After our session it really took time for my soul to actually integrate the messages and implement your guidance. Now that I've implemented this understanding HOLY SHIT! In the last week and a half I only posted twice and I got an organic reach of over 3 million! I wrote those pieces when I was in my struggle. I wanted to say you truly have such a gift. You have activated me on such a deep level (beyond what my human self was ready for) . I'm so thankful for you and in awe of the way you see the story behind the chart. Having that one off session catapulted my growth and that stagnation I was feeling is no longer a thing. I'm BOOKED OUT just being myself. No doubt will work with you in a longer capacity soon. Thank you so much Kiara.
P H I – D A N G – H U M A N D E S I G N L I F E C O A C H
I absolutely loved the intensive with Kiara! It was clear Kiara put a lot of time, effort, and thought into our session before we met. Having a reading based on my human design and gene keys as applied to business with an expert marketer really helped me to trust my intuition and next steps in my business. One of the biggest breakthroughs I had was around messaging my core identity in my business as a brand – which is a priceless insight. I'll definitely be rewatching the recording for more insights! Thank you for everything, Kiara! 😊
D A N A – L A W Y E R 
Kiara, I can't thank you enough for how much all the information you've given me is landing and dropping in! All the gaps that were stopping me showing up are now being filled and my process, who she is and what she really needs are all becoming so clear. It feels amazing. Now I have so much content I want to share again that feels deeply aligned with my own process and experience and so much is becoming clear about what my customers are going through too. I feel so confident again about who I am, what I'm here to say, how I'm going to deliver it and most importantly what my medicine is.
Your work is a true gift for soulpreneurs who have something really important to share with the world. You clearly put so much effort into our session and brought with you a wealth of knowledge, years of experience and so much compassion and understanding to my own unique experience. Thank you! I'm so glad I booked with you, especially as I've spent a tonne of money on coaching that didn't come close to the clarity you helped me come to. And the best thing is that the breakthroughs still keep coming after the session. You are an Angel, thank you xx
R O Z  –  R E L A T I O N S H I P  C O A C H
Working with Kiara was a really wonderful and informative experience. Kiara's guidance gave me clarity on my business as a whole but also tangible next steps which I could immediately implement. I felt like I got to know myself better, especially in the ways that work best for me in my business, giving insight with specific marketing strategies that would work well according to my soul blueprint and assurance in letting go of the strategies that feel less aligned and wouldn't serve me as well. I really appreciated the instant insights I received and I liked that it wasn't a super long process for me to gain guidance. I would really recommend working with Kiara in this way if you are feeling stuck or need guidance and clarity in your business and in ways of working that serve you in the best way.
N I C O L A  –  R E I K I   M A S T E R
Before my session with Kiara I was feeling blocked and unsure about my content, my general approach to my business and my presence on social media. I was getting overwhelmed by all of the advice I saw online, and none of it felt right for me! Kiara made me feel at ease by highlighting the presence of my natural intuition and following my intuition in my Human Design chart. She helped me to take a step back from the noise, and gave me the support I needed to listen to myself and trust my intuition to pave the way for my business.
K A T H R Y N – H E A L E R + C O A C H
Before my session with Kiara I was looking for clarity on what core offers I should be making to my clients. With my newest exposure to HD and being a 1/3 Projector I was on a search to investigate and experiment with her perspective. During my session Kiara helped me clarify my high resonance client and helped me see using HD that I actually do have two audiences and how I can serve both. I didn't have to choose. That was liberating. She gave me clarity about what stepping up as a leader means for my design and how to invite my tribe to one specific thing and building a community around that thing that I am designed to support them on. She is good at what she does and it's been great to experience it.
Y E T U N D E  –  P E R S O N A L   B R A N D I N G   E X P E R T 
My session with Kiara was full of knowledge, wisdom, compassion and care. I felt truly listened to and supported by Kiara as she learned more about me and my business situation. She offered practical steps and actions I can take and incorporate into my business to be running my business from a place of complete authenticity and flow for my human design as a Generator. I recommend 100% setting up a call with Kiara!
R E B E C C A – N E T W O R K  M A R K E T E R
Having a session with Kiara was like a breath of fresh air. She pointed out a few very important strategies where I might leak my energy. She also helped me see my uniqueness as a Projector! Highly recommend anyone having a session for anyone wanting to know more about how they can apply their human design into business so they can feel more ease and flow. Thank you so much!
A L E X A N D R A – E M B O D I M E N T  C O A C H
Before working with Kiara I felt confused, frustrated and overwhelmed. I had no idea what the missing link was in my business and was on the verge of burnout. Meeting with Kiara felt angelic and divine, she has a gift for looking at your business and helping you understand what that missing link is and how to fix it! She answered my questions thoroughly and gave me personalized suggestions for how to market my business and offerings in a way that feels so much more aligned and refreshing – I finally feel I have what I need to truly create material flow.

R E B E C C A – R E P A R E N T I N G  HD  G U I D E
Kiara Maree is very professional, kind and intuitive. Our strategy sessions was great as I felt like she really saw and understood my brand and business. She helped collaborate with me on a marketing strategy that would work best for me personally, which was extremely helpful. We went deep into what was working and what wasn't working. I have so many tools to implement and create now that I would have struggled to figure out on my own (if if ever did!).
L A U R I E –  L I F E  C O A C H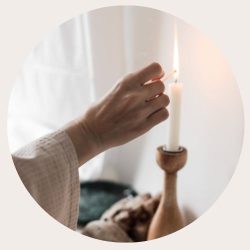 If you are looking for clarity & guidance in your business, do yourself a favor and reach out to Kiara. She helped me dial down & simplify all of my services and offerings. I have so many interests and talents and Kiara helped me identify the most crucial, interesting & soul-fulfilling marketing & business plan. Thank you, thank you, thank you!
A N N A – S P I R I T U A L  G U I D E
Kiara Maree was amazing to work with! She has a lovely, gentle energy. Her knowledge is extensive and she is clearly passionate about supporting women and giving them a voice that can be heard loudly in the ocean of businesses. She is very intuitive and also allows you to express your truth without question, she honours your truth and assists you to express it in harmony with yourself and your business. I am so grateful to Kiara for everything and I can't recommend her services highly enough.
C H R I S T I N A –  K I N E S I O L O G I S T